VALVES
Types: Gate, Globe, Check, Ball, Butterfly, Plug, Piston, Needle, Knife, Diaphragm, Pressure Reducing, Relief and etc
Size: 1/2"~160"
Rating:ASME 150~2500# (JIS10K~30K)
Temperature: -196ºC~580ºC
Actuation: Lever, Gear, Pneumatic, Electric, Hydraulic Actuator
Materials: Carbon Steel, Stainless Steel, Cast Iron, GRE, C-PVC and Etc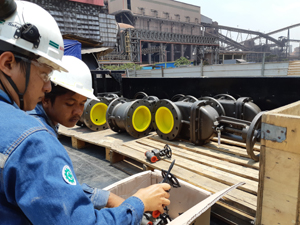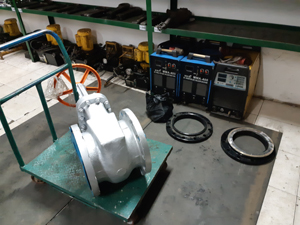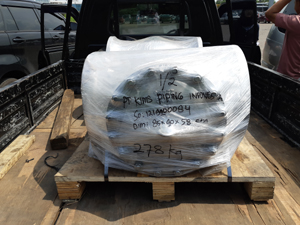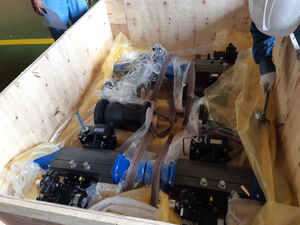 PIPE
Types: Seamless, Welded (EFW / ERW), SAW (Spiral / Roll Bending), Coated, GRP, PVC, CPVC and etc
Size: 1/2"~200"
Wall Thickness: Sch.10~XXS (6mm~110mm) *SNI Tipis, SNI Medium, SNI Tebal
Materials: Carbon Steel, Stainless Steel, Galvanized, CPVC, PP and Etc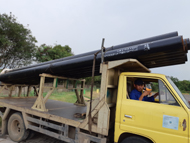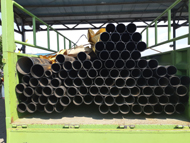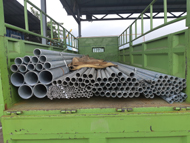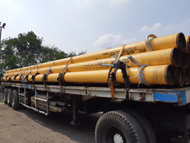 FITTINGS
Types: Elbow, Tee, Reducer, Sockolet, Weldolet, Cap, Stub End, Lateral, Coupling, Boss, Union, Plug, Adaptor, Bushing, Grooved End Fitting and etc
Size: 1/2"~108"
Wall Thickness: Sch.5S~XXS
Materials: Carbon Steel, Stainless Steel, Brass, PVC and Etc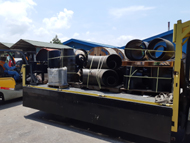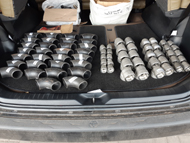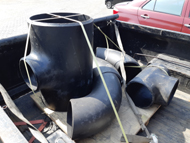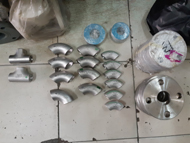 FLANGES
Types: Welding Necks, Slip On, Socket Weld, Lap Joint, Threaded, Blind, Orifice, Spectacle Blind, Spade & Spacer, Flange Adaptor, Socket Weld, Expander and etc
Size: 1/2"~96"
Ratings: ASME 150#~2500# (JIS10K~30K)
Materials: Carbon Steel, Stainless Steel, PVC and Etc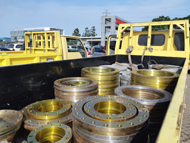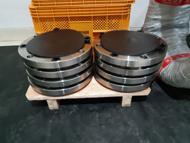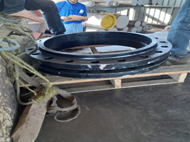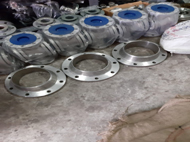 BOLTS
Types: Hex Bolt, Stud Bolt(A307, 8.8, B7, SS304&SS316), U Bolt(Galva,Stainless), Screw Bolt, Anchor Bolt(ST41,S45C,A325,8.8), Welding Stud, Guard Rail Bolt, Taping Screw Galva&Stainless, Dyna Bolt,
Self Drilling Screw
Size: 1/2"~72"
Materials: Gr.4.6, Gr.8.8, Gr.10.9, Gr.12.9, Gr.A325, Gr.F10T, Gr.S10T(TC), Gr.A490, Gr.B7, SS304&SS316
GASKETS
Types: Spiral Wound, Flat Ring, Tanged Insert, OCT Ring, Ring Joint, Full Face and etc.
Size: 1/2"~72"
Materials: Non ASB, A234&A240, NBR, Teflon, Graphite, Rubber with Steel Insert, Synthetic Fibre, SS316

STRUCTURAL STEEL
Types: Mild Steel Plates, Cold Rolled Steel Sheets, Checkered Plates, Beam, Channel, Angle, Bars

KIMS PIPING also supply a large inventory of related components to support your plant.
Tube, Pipe Supports and Hangers, Cable Tray, Expansion Joints, Strainer, Sight Glass, Temperature Regulator,
Air Vent, Temperature Sensors, Flowmeter, Pressure Gauges, Pressure Transmitter, Water Meter, Steam Trap,
Industrial Hose, Pumps, Fire Fighting Equipments, Laboratory Equipment, Structure, Tank, Round Bar, Packing.